What Is A Deep Pore Cleansing Facial And Why Do You Need One?

Published February 14th, 2020
Have you ever wondered why most skincare products are not useful for you even though it works for others? It's because it can't penetrate deep down on your skin due to stubborn whiteheads and blackheads that are clogging inside your pores.

If that's your case, then it's time to book yourself an appointment and have a deep pore cleansing facial. A deep pore cleansing facial is much suited for people with acne problems and those who have excessive oil on their face.

It focuses on thorough and deep cleansing of the impurities on your face by steaming, exfoliating, extracting – if necessary – and using a variety of lotions and creams that will leave your skin smoother and healthier.
Why Do We Get An Oily Skin and Acne Breakouts?
People have different types of skin – dry skin, oily skin, and the combination of both. And the most common reason why people have oily skin and experience acne breakouts is because of genetic problems. However, bad eating habits and poor hygiene also contribute to oily skin and acne breakouts.

Why Do You Need a Deep Pore Cleansing Facial?
There are several facial treatments out there available for you. However, a deep pore cleansing facial is one of the most recommended and sought after methods of pampering your face.

Here are the reasons why you should have a deep pore cleansing facial.
It allows you to have a cleaner and healthier skin by removing all the dirt and debris trapped deep down on the layers of your facial skin. Say goodbye to acne breakouts!
It gives you a younger and radiant face by removing all the dead cells and impurities through exfoliation.
Exfoliation also reveals your exact skin tone and complexion.
It's perfect for everyone. Whatever our skin type is, a deep pore cleansing facial works for everybody.
It's a great way to relieve your stress! Pamper yourself once in a while. Reducing your stress and getting beautiful at the same time? It's like hitting two birds with one stone.
If you want to have the best and most effective facial treatment, you can contact Four Seasons Laser Center. We are one of the best and most trusted medical spas in Florida.

You can now say goodbye to your facial impurities and have that clear and glowing skin! Call us and book an appointment now!
Visit Our Five Star Med Spa In Boca Raton
Four Seasons Laser Center is a one of a kind medical spa in Boca Raton in that we have state of the art equipment and a beautiful facility. Book a free consultation with us today.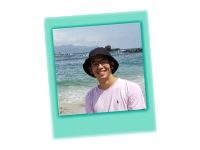 About The Author
Terrence Tan Ting is an industrial engineer by profession but a full time writer by passion. He loves to write about a wide range of topics from many different industries thanks to his undying curiosity.