How Sugar Scrubs Benefit Your Skin

Published May 15, 2020
If you've been religiously following beauty blogs, then you've probably heard of sugar scrubs. From celebrities, beauty gurus, and even DIY experts, everyone seems to be recommending it. So what are all the fuss on sugar scrubs about?
We all know that exfoliation is compulsory if you want to have smooth, clear skin. It gets rid of all the dirt and dead skin cells that have accumulated at the top layer of your skin. But most exfoliants available in the market today have ingredients that can be harsh for your skin.
Salicylic acid, a common ingredient in exfoliation creams, are especially damaging. It is a peeling agent that can cause the outer layer of the skin to shed off. It also strips your skin of natural oils leaving it dry and flaky.
Thanks to these chemicals, using exfoliation creams usually result in redness and peeling. Sometimes, it can even feel like your skin is being scrubbed raw and the redness can last for days.
This is mainly the reason why sugar scrubs are gaining so much popularity. Because it's usually homemade, it contains no harmful chemicals that might damage your skin. Plus, all the ingredients are literally right in your pantry (unless, of course, you don't use sugar). So you won't have to spend good money on something that might do more harm than good.
But do sugar scrubs really work?
According to skincare experts, sugar scrub loyalists, and even skeptics, they do. As long as you use it properly. Here are several ways sugar scrubs benefit your skin:
1. It's a Gentle Exfoliator
Unlike other exfoliating methods, sugar scrubs don't hurt your skin. Since sugars have fine textures, it only makes minimal abrasions. This makes it perfect for sensitive skin as it's less likely to cause redness and irritation. You can also use it in sensitive parts of the body such as your lips and eyelids.
2. It Helps Prevent Acne
The gentle abrasions created by the rubbing of sugar crystals against your skin scrapes off both the dirt and dead skin cells. This helps unclog the pores which, in turn, prevents acne, blackheads, and whiteheads.
3. It Doesn't Dry Out Your Skin
Sugars are natural humectants, meaning they draw water from the air into your skin. As such, sugar-based scrubs allow your skin to retain moisture and keep it from drying out.

4. It Supports Cell Regeneration
Aside from creating gentle abrasions on your skin, the glycolic acid in sugar also aids in exfoliation.
Glycolic acid is a colorless and odorless crystal that breaks down the bond holding the skin cells together. It effectively removes the outermost layer of dead cells on your skin's surface. This allows for cell regeneration leading to fresher looking skin.
5. It Brightens Tired and Dull-Looking Skin
By accelerating skin cell regeneration, the glycolic acid in sugar helps brighten tired and dull-looking skin. As the old cells are broken down, new skin cells replace it. This new layer of skin is, of course, fresher and more radiant-looking.
6. It Fights Skin Aging
Constant cell regeneration and moisturization help delay skin aging. As a result, the appearance of blemishes, fine lines, and wrinkles are visibly reduced.
7. It Helps Free Ingrown Hairs
As it unclogs the pores, sugar scrubs also help free the ingrown hirs trapped within them. It draws out the hair and allows it to protrude high above the skin. This helps clear out bumps and prevents the hair from curling out under the skin.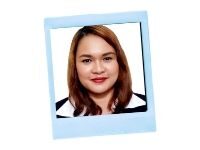 About The Author
As a self described fanatic of beauty and fashion, Judy Ponio loves to write blogs about style and beauty lifehacks. Her blogs are full of useful knowledge surrounding trends in the fashion and beauty world.