Skincare Tips for Different Complexion Types

Published November 12th, 2019
The internet is teeming with various skincare tips and skin treatments for different complexions. Unfortunately, most of them are geared towards fair and lighter skin tones. This is why people with darker complexions find it difficult to find a skincare routine that works for them. To celebrate our diversity, we've compiled these skincare tips for different complexions.
But before that, let us first determine your skin type. 
Types of Complexion
According to the Fitzpatrick Scale, there are 6 different skin types. These are:
Type 1 – Very Fair
This is the "very light" skin type. This type of skin will always have sunburns once exposed to sunlight but it never tans.
Type 2 – Fair
This is the fair skin type. This type of skin will usually, but not always, have sunburns when exposed to sunlight, and it does tan at times.
Type 3 – Medium
The medium skin type is the "not too dark and too fair" complexion. This type of skin may have sunburns after exposure to sunlight and tans well.
Type 4 – Olive
People with olive skin type rarely experience sunburn. Yet, when exposed to sunlight, olive skins are more likely to have their skin tanned.
Type 5 – Brown
It's very rare for people with brown skin to have sunburns. But they often tan immediately once exposed to sunlight.
Type 6 – Black
People with this skin type never undergo sunburn. However, black complexion tans immediately because of the high levels of melanin.
Why are there different skin types?
You may wonder why people have different complexions. This is because the level of your melanin on your body decides the color of your skin. The higher your melanin level, the darker your skin gets.
But did you know, the higher the melanin, the lower your chance of having skin diseases? Thus, the darker your skin, the healthier.

Tips for Glowing and Healthy Skin
As mentioned, having a fair skin doesn't mean it's healthier than dark skin. Whether you have a fair or dark complexion, it will still depend on how you take care of your skin. Below are some tips to achieve that glowing and healthier skin.
Stay hydrated. Drinking lots of water prevents your skin from dehydration and dryness. Dryness of the skin is one symptom of dehydration and it immediately reflects on our skin.
Moisturize daily. Using moisturizer helps your skin more radiant, young-looking and fresh. There are lots of good products out there but you can naturally moisturize your skin. Fruits like apple, oranges, and lemon can help you keep moisture on your skin.
Avoid smoking. Because of cigarette contents, this can damage your skin and speed up your skin aging. Cigarette smokers are also prone to wrinkles on their faces and bodies.
Use sunscreens. Sunscreens help you avoid UV rays that may damage your skin when exposed to sunlight. It's also recommended to use sunscreens with higher SPF.
Wash your skin. Washing your skin every day, especially after a long day, helps your skin become healthy and clean. You'll never know what dirt and bacteria your skin has after getting exposed outside.
Exfoliate. Exfoliating helps you remove your dead skin and replace new ones. This will help you avoid acne and blackheads on your face and other parts of your body.
Did You Know That You Can Detect Diseases Through Your Skin?
Some signs of spots on your skin may indicate an ongoing disease on your body. Here are some:
Remember that melanin makes your skin darker, right? But if it's only your neck and armpit that has excessive tan around it, that may be a warning sign of diabetes.
Dark circles around the eyes may be a sign of hemoglobin deficiency.
Dry and brittle hair may also be a sign of vitamin deficiency.
Hormonal imbalance can also cause pimples, acne breakouts, and unnecessary hair growth
Dry skin could also be a sign of hypothyroid, while profuse sweating could be a sign of hyperthyroid.
These are just one of the many skincare tips for different complexions that you should know and try. But always remember that you are beautiful no matter your skin type. Besides, healthy skin is what matters at the end of the day.
Discover Skin Treatments That Best Suit Your Skin Type!
Four Seasons Laser Center offers various skincare treatments for different skin types and conditions. This includes wrinkle reduction, acne treatments, microdermabrasion, and skin rejuvenation through laser resurfacing.
Our laser hair removal system and PDO Threads Facelift are also guaranteed to give you flawlessly smooth skin without the pain! Contact us now for a free consultation.
Visit Our Five Star Med Spa In Boca Raton
Four Seasons Laser Center is a one of a kind medical spa in Boca Raton in that we have state of the art equipment and a beautiful facility. Book a free consultation with us today.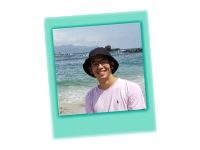 About The Author
Terrence Tan Ting is an industrial engineer by profession but a full time writer by passion. He loves to write about a wide range of topics from many different industries thanks to his undying curiosity.