Non-Surgical Breast Lift: What to Expect, Cost, and Procedures
Published August 18, 2022
Breast augmentation is arguably the most popular form of plastic surgery. The majority of people get implants. However, a growing number of individuals prefer to get a breast lift, which treats sagging breasts by shaping and contouring them. How? Using several methods that we will discuss later on in this in-depth guide about everything related to non-surgical breast lifts.
What Is A Non-Surgical Breast Lift?
Breast sagging is often associated with aging. Often, women's breasts will start to sag when they reach they reach middle age. 
However, it's not unusual for breast sagging to begin earlier. In fact, some individuals begin to experience breast sagging by their mid to late twenties.
Fortunately, there are lots of ways to treat breast sagging. 
A breast lift or mastopexy is a term that refers to any procedure that treats sagging breasts. Though most breast lift treatments are invasive, some are non-surgical, meaning you won't have to go under the knife for treatment.
The Benefits Of Going Non-Surgical
A study conducted by The American Society of Plastic Surgeons states that surgical breast lift procedure rates have gone up 70% since the year 2000. 
Hence, there's fair reason to believe that more and more people are opting to get non-surgical breast lift treatments because of the many benefits they have over their invasive counterparts.
Non-surgical breast lifts are a lot safer because they don't pose as many risks. During or after a treatment session, you're less likely to be affected by infections, scarring, and bleeding.
With that said, a non-surgical breast lift often does not deliver results that are as long-lasting as invasive breast lifts. Nevertheless, they're still a great option if you want to perk up your breasts.
How come? Because they're a lot safer and much more inexpensive. On top of that, you usually won't have to contend with the burdens or post-treatment complications such as discomfort.
Non-Surgical Breast Lift Treatments:
Injections typically used for facial rejuvenation treatments can be used for non-surgical breast lift procedures. However, dermal fillers have yet to become a go-to option for plastic surgeons because there's a lack of concrete scientific studies that detail their levels of efficacy.
The go-fillers for breast lifts are hyaluronic acid (HA)-based such as Restylane and Juvéderm. It is also not uncommon for doctors to use Sculptra – a poly-L lactic acid. We'd have to say that this filler is superior since it promotes the production of collagen in the area that is treated.
Botox injections have been incredibly popular for cosmetic procedures for decades. So how do they work? By relaxing the muscles beneath your skin, and thus, smoothening its surface.
A handful of doctors inject botox into the pectoral area of your chest to prevent slouching and the sagging of your breast. That said, this treatment isn't approved by the FDA and has been proven to last for merely a few months.
The Renuvion/J-Plasma Device
The Renuvion or J-Plasma device is a revolutionary new piece of technology. To put it simply, it carefully rejuvenates the targeted area as well as defines the contours of your body. How? By using helium gas that is ionized by radio frequency (RF) energy. In turn, this promotes skin contraction alongside the production of new collagen, which is great for sagging breasts.
One downside to this treatment is that its final results take months to emerge. You see, although you'll immediately see changes, it shall take time for your body to produce new collagen.
One of the newer non-surgical treatments is the VBL or vampire breast lift. 
The procedure works by using your blood's platelet-rich plasma to lift your breasts. If anything, the main purpose of this treatment is to improve your breasts' look by pushing them up slightly like a push-up bra.
VBL is not a recommendable treatment for pregnant women or those with a family with a history of breast cancer. In addition to that, it's not suitable for the impatient as it takes months for the treatment's results to gradually emerge. However, these results are going to last several years.
Laser therapy works by targeting the area of treatment with a high-intensity laser beam to get rid of dead skin cells. Aside from that, the procedure also boosts the production of collagen.
We don't recommend undergoing laser treatments for breast lifting. The reason why is because your breast tissue's ligaments aren't the same as your face's. As such, you might not achieve the same tightening results on your breasts as you would on your face after the procedure.
In addition, laser therapy comes with the risk of pain, scarring, and bleeding. Moreover, it might even change the natural pigment of your skin, which is something you may not want to happen.
Another non-surgical breast lift treatment that boosts collagen production is thermage.
How is this treatment different? Thermage utilizes radio waves to assist with the tightening of the protein fibers of your skin. During the procedure, your doctor will use a device called ThermaCool. Lastly, following the treatment, you can expect to see immediate results.
Cacti bust treatment has its origins as a procedure to heal muscle injuries. However, it has now found a secure place in the world of plastic surgery as a great non-invasive way to lift breasts.
With a handheld device, your doctor is going to focus powerful electrical pulses on the muscles below your breasts. Upon going through multiple treatments, you should have chest muscles that are better-toned as well as better-looking breasts that lack any sort of unwanted sagging.
If you're familiar with PDO thread lifts and how they work, then you already understand the way in which aptos threading functions. You see, this treatment also calls for your doctor to insert threads under your skin with a needle and then tighten them to achieve the desired results.
Aptos threads dissolve in a year or two to dissolve. Meanwhile, the results of your procedure should last 2 years. Lastly, results shall immediately be apparent after getting this treatment.
BodyTite is yet another new technology that making waves in the world of plastic surgery.
So what's BodyTite in the first place? It's a device that emits radiofrequency energy into the skin to stimulate collagen production. Like other non-invasive breast lift treatments, BodyTite is not painful. Despite that, it's still standard practice to use an anesthetic to ensure no discomfort.
Anti-aging creams are more popular than ever nowadays. Unbeknownst to many though, a lot of skin creams that help eliminate breast sagging exists. However, the efficacy of such creams is still the subject of debate among plastic surgeons. Personally, I do not recommend them as much research still needs to be conducted to determine their effectiveness and longevity.
What To Expect Before Getting A Non-Surgical Breast Lift?
Everyone is different, and thus, your non-surgical breast lift procedure may require general or local anesthesia. What route to opt for shall generally depend on the outcome of your consultation session with our resident plastic surgeon – Dr. Paul Wigoda.
Once anesthetic is applied, the procedure will begin. Because it's non-invasive, it should be very quick. You'll usually be finished in 30 minutes or less to an hour at most. The same goes for recovery time periods, which take a couple of days to several weeks to finish on average.
Last but not least, you should also know that most non-surgical breast lift treatments don't yield instant results. In some cases, you might need to wait a few months to see the full effects of your procedure. That said, a couple of breast lift treatments produce near-instant results.
How Much Do Non-Surgical Breast Lift Treatments Cost?
The cost of a non-surgical breast lift will vary depending on the procedure you opt for. Needless to say, since they're not invasive, such procedures naturally cost less. 
Be that as it may, expect to spend anywhere from a few hundred dollars to a couple of thousand bucks to get non-surgical breast lifts. With being that said, if you have budget constraints, do not hesitate to bring them during your consultation with us.
The Bottom Line
Breast sagging happens to all women. While the condition often comes with age, it sometimes affects younger people. As a result, their self-esteem and self-confidence take a major hit.
Thankfully, there are a plethora of ways to get rid of breast sagging. Though most methods that are used are invasive, some are non-surgical. If anything, this is great as non-surgical breast lifts come with fewer complications. Furthermore, they don't take a lot of time to fully recover.
(Related: Breast Implant Sizes: How to Choose The Right One For You?)
We Are A Medical Beauty Spa In Boca Raton Florida
Four Seasons Laser Center is a highly renowned med spa in Boca Raton Florida. Our state of the art equipment is run by highly trained and experienced staff so you can rest assured that you are in good hands. We offer laser hair removal services for your whole body, PDO Threads facelift, safe and effective Plasma Fibroblast skin tightening, and other advanced medical beauty services to help you look your best. Contact us now to book a free consultation.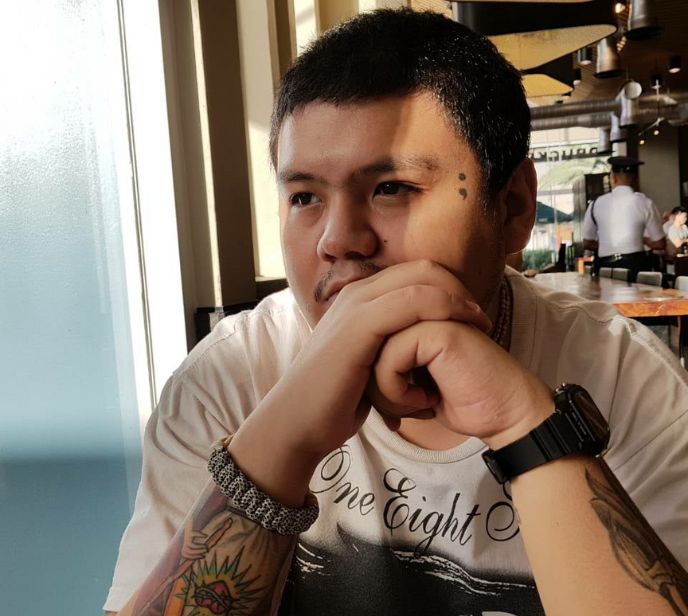 About The Author
Christian Cruz is a professional blogger with a deep passion for health and beauty trends. His fascination with emerging and advanced skin treatments fuels his writing for Four Seasons Laser Center website and blog.