PDO Thread Lift: FAQs and Answers
Published August 2, 2022
Aging is a natural process that's inevitable. 
However, it's human nature to want to avoid looking old. We at Four Seasons Laser Center can help you look as young as possible with the assistance of many kinds of cosmetic procedures. 
Among these procedures is a PDO thread lift, which is one of the fastest and easiest ways to rejuvenate your features and achieve that younger look.
What's A PDO Thread Lift?
So what's a PDO Thread Lift in the first place?
It's a new revolutionary treatment in the world of medical cosmetics. Nevertheless, PDO threads themselves have been used for decades for purposes like treating gynecological issues.
Here's what the procedure does:
Mechanically lifts your skin to remove wrinkles.

Contracts fat tissue for instant skin tightening.

Promotes neovascularization and collagen production.
To put it simply, PDO thread lift procedures enhance your skin's texture, while also eliminating fine lines and wrinkles. Furthermore, it rejuvenates and allows you to look younger for longer.
Are All PDO Thread Lift Procedures Identical?
No. You have got two primary kinds of PDO thread lifts to choose from. The options you've got are floating barbed threads and non-floating barbed threads. Aside from that, you should know that there are many sub-classifications of barbed threads
Examples of sub-classes of barbed PDO threads include:
Z-type

Spiral

Cutting barbs

Bi-directional

Unilateral

Molding Barbs

Bilateral
Sometimes, you might hear the terms "tornado", "double screw", and "heart barbs". All of these refer to the various types of barbed PDO threads.
What Parts Of The Body Can BDO Thread Lifts Treat?
PDO thread lifting is a versatile procedure that can treat these parts of the face:
Jawline

Cheeks

Naso jugal folds

Eyebrows

Jowls

Crow's feet

Marionette lines

Nasolabial folds

Undereye area

Neck
Our clients usually get PDO thread lifts on their cheeks and their lower face or neck region as these are the areas that are most prone to aging. 
With that said, what area you should treat isn't as easy to determine as it seems. You shall need the help of one of our medical experts.
What To Should I Expect?
PDO thread lifting is a non-invasive procedure that's quick and almost painless. Nevertheless, it is still standard practice to apply numbing cream and then inject a local anesthetic before the procedure to guarantee that you remain comfortable and feel zero discomfort whatsoever.
Following a PDO thread lift procedure, there is no aftercare that's necessary. In fact, you can go about your day as normal once you leave our clinic. With that said, it's recommended that you keep away from booking any dental appointments for several weeks following your procedure.
Is This Procedure Safe?
Yes. PDO thread lift treatments are 100% safe. The procedure is even approved by the FDA for its safety and its efficiency. Furthermore, countless people who've undergone PDO thread lifts have not experienced any allergies, sensitivities to the threads, or any other major side effects.
How Many Treatments Do I Need?
We've found that most of our clients get satisfactory results after just one treatment. Needless to say, it's recommended that you pay a visit to our clinic around six to nine months following your procedure. Our experts can then assess whether you need a second round of PDO thread lifts.
If ever you get another PDO thread lift, it's guaranteed that your skin will remain in its current state for the next three years. In short, the times between PDO thread lift treatments are very long.
How Long Does It Take Before I See The Final Results?
The final results of your PDO thread lift normally emerge within a month or two after you get the procedure done. With that said, a lot of factors come into play when it comes to when you'll be able to fully see the outcome of your procedure. A prime example of these factors is your age.
How Long Do PDO Thread Lifts Last?
Your PDO thread's lifespan will generally depend on its quality and thickness. On top of that, the speed of your body's metabolism also plays a role. That said, the majority of our client's PDO threads dissolve within a period of six to nine months, which isn't a long time at all.
The Bottom Line
PDO thread lifts are an excellent alternative to other non-invasive facial skin treatments. You've got the option to undergo a treatment session and continue with your day as normal after finishing. Also, PDO thread lifts are almost painless and come with little discomfort.
If you wanna know if getting a PDO thread lift is the right treatment for you, go ahead and give us a call. 
Our team of experts will consult you and determine whether you're the right candidate for the procedure. Now if ever you are, we can immediately arrange for a treatment session or set a date for one.
We Are A Medical Beauty Spa In Boca Raton Florida
Four Seasons Laser Center is a highly renowned med spa in Boca Raton Florida. Our state of the art equipment is run by highly trained and experienced staff so you can rest assured that you are in good hands. We offer laser hair removal services for your whole body, PDO Threads facelift, safe and effective Plasma Fibroblast skin tightening, and other advanced medical beauty services to help you look your best. Contact us now to book a free consultation.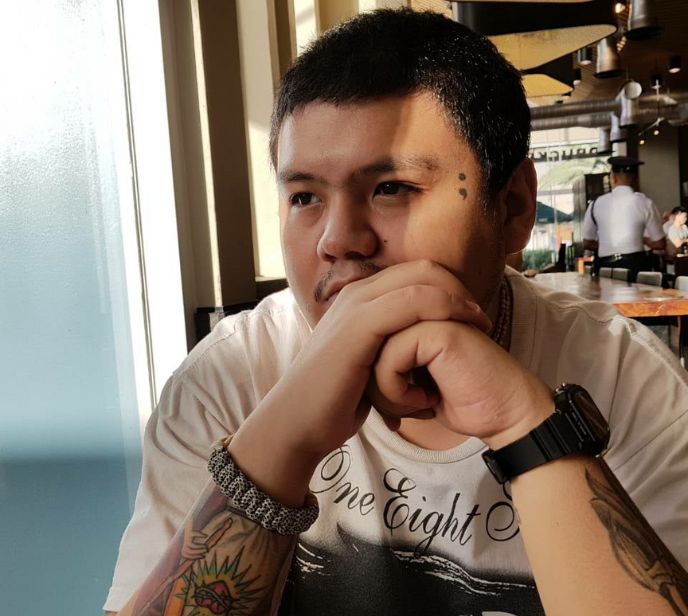 About The Author
Christian Cruz is a professional blogger with a deep passion for health and beauty trends. His fascination with emerging and advanced skin treatments fuels his writing for Four Seasons Laser Center website and blog.