Breast Implant Sizes: How to Choose The Right One For You
Published August 2, 2022
Breast augmentation is a very serious thing. 
It's important to choose the correct implant size or else you'll end up with an unnatural and unattractive chest. Plus, you will end up regretting going through the expensive surgery. 
Fortunately, we're here to find the best breast implant sizes for you.
Treat this article as a go-to guide for everything related to considering the right size of breast implants. By reading it, you will learn all there is about the topic. In addition, you'll even have answers to the most frequently asked questions regarding the matter.
How To Pick The Right Size Of Breast Implants
You've got many factors to consider when selecting breast implant sizes. Let's take a deep dive into the topic and discuss each one of them in detail:
Implant Size Isn't Synonymous With Cup Size
For starters, breast implants are not measured the same way as bra cups. In the United States, breast implants are measured in cubic centimeters (cc). Now as a general rule, for every 150-200 ccs, you can expect your cup size up increase one size up or a little more.
The majority of breast implants are between 300-400 ccs. However, it's possible to go all the way up to 800 ccs in the U.S and even further in other countries like Thailand and Mexico.
Put Your Body's Frame Into Account
Nearly everyone who gets breast implants wants them to look natural. To achieve this, you have to put your body's frame into account when choosing the cup size of your implants.
A smaller woman can get that natural look with smaller implants than a larger woman. On the other hand, larger individuals will need larger implants to have natural-looking breasts.
Last but not least, selecting an implant that's appropriate to your frame eliminates the possibility of feeling discomfort following your augmentation procedure. You see, those who get implants that are too large for their frame can experience constant back pain and general discomfort.
Do you regularly engage in physical activities? If so, then smaller implants may be better suited for you as they don't cause as much discomfort as their larger counterparts. The reason why is that while breast implants are typically painless, you'll definitely feel them, especially when you are partaking in physical activities like playing sports or working out.
One other thing to take into account is your sense of fashion. After all, a breast augmentation procedure can necessitate a complete change of your wardrobe, which can be a hassle.
You'll need to renew all your bras and tops if you choose to get much larger implants. It's either you do this or stick with ill-fitting bras, tops, jackets, sweaters, and even dresses.
Don't Forget About The Future
Unbeknownst to many, breast implants have an expiration date. You have to replace them every 10 to 20 years. As such, when selecting breast implant sizes, it is essential to think about the future. Ask yourself what kind of lifestyle you'll be living in the next 5, 10, 15, and 20 years.
FAQs
What's The Most Common Breast Implant Size?
The 400 cc implant is hands-down the most popular size of breast implant. Needless to say, lots of our clients also opt for implant sizes within the 300-500 cc range.
If you want DD cup breasts, large implants are the key. Such breast implants normally measure between 600 to 700 cc. With that said, women with large builds can go up to 800 ccs and even beyond that. However, we don't recommend getting implants that large due to their discomfort.
How Small Can Breast Implants Get?
Now everyone wants to have eye-catching breasts that are really big. Some women wish to only enlargen their breasts slightly to get rid of their insecurities. Due to that, manufacturers have released small to modestly-sized implants that don't give you large and prominent breasts.
Breast implants normally start at 125 ccs. However, it's possible to go for an even smaller implant that measures 80 ccs. Needless to say, few opt to get implants that are this tiny.
The Bottom Line
When it comes to breast implant sizes, bigger isn't always better. You've got to take a myriad of factors into consideration when choosing what size of implants to get. When that's not done, it's possible to end up with a chest that looks unnatural and causes back pain.
Now if you're ever considering getting your breasts augmented in Boca Ration, don't hesitate to give us a call as we provide a plethora of advanced medical services. Our team of healthcare professionals can help you attain that perfect body that you have always dreamt of having.
We Are A Medical Beauty Spa In Boca Raton Florida
Four Seasons Laser Center is a highly renowned med spa in Boca Raton Florida. Our state of the art equipment is run by highly trained and experienced staff so you can rest assured that you are in good hands. We offer laser hair removal services for your whole body, PDO Threads facelift, safe and effective Plasma Fibroblast skin tightening, and other advanced medical beauty services to help you look your best. Contact us now to book a free consultation.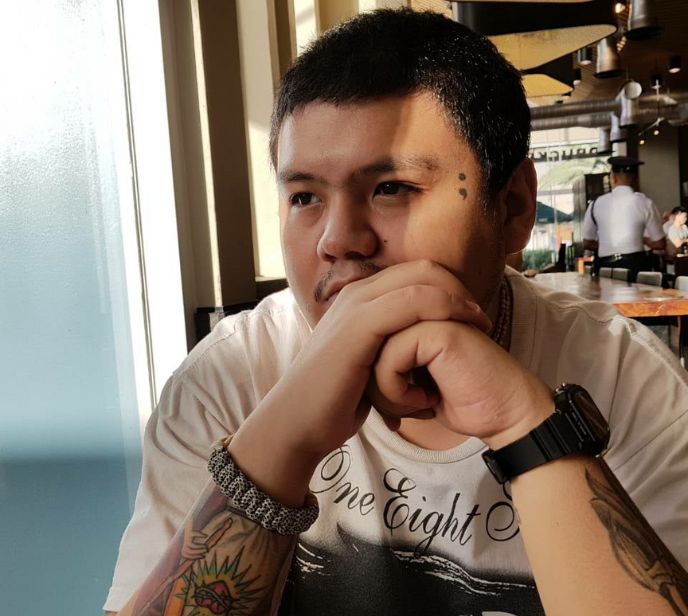 About The Author
Christian Cruz is a professional blogger with a deep passion for health and beauty trends. His fascination with emerging and advanced skin treatments fuels his writing for Four Seasons Laser Center website and blog.