Hyaluronic Acid and Vitamin C Serum As Anti-Aging: Does It Work?

Published May 22, 2020
Aging is a normal part of life, but looking older than your age isn't.
Admit it or not, premature aging is a nemesis many of us have to contend with. With our hectic lifestyles and increasing levels of environmental pollution, it can be inevitable. Before you know it, your wrinkle lines have become too obvious that even the best concealers can't hide it.
So what's a girl got to do?
Undoubtedly, one of the best ways to fight off premature aging is taking extra care of your skin. And if you're following the latest beauty trends, you'd know that hyaluronic acid and vitamin c serum are all the rage right now. Beauty gurus and skincare experts swear by it. But are they really effective against aging?
Definitely. But to really understand how they work, let's first dig into why we age prematurely.
Causes of Premature Aging
As you grow old, your skin gradually loses some of its moisture and structure. This causes unsightly changes in your skin's surface including wrinkles, sunspots, and sagging skin. But if these changes appear earlier than it should, it might be because of the following:
repeated exposure to UV radiation

smoking

sedentary lifestyle

weakening hormones

drug and alcohol abuse

medical conditions such as diabetes, depression, schizophrenia, multiple sclerosis, cancer, Chron's disease

genetics
Benefits of Hyaluronic Acid
For those who are not familiar with hyaluronic acid, it's a clear, gooey type of sugar naturally produced by your body. It's commonly found in your skin and holds the water that keeps it hydrated and plump.
The older we get, the less hyaluronic acid our body produces making our skin dry, dull, and saggy. Applying hyaluronic acid serum to your face regularly brings back its natural moisture level. It also continually keeps your skin moisturized throughout the day.
Other benefits of hyaluronic acid serum on your skin include:
promotes healthy, youthful skin

reduces fine lines, wrinkles, and dark spots

strengthens the skin's barrier against harmful toxins

tightens skin

promotes skin cell regeneration

prevent and reduce dark spots

prevents acne breakouts

Benefits of Vitamin C on Your Skin
Vitamin C is currently touted as the holy grail of skincare ingredients. Its numerous benefits gained it a lot of loyal followers. But it's mainly known for its antioxidant properties which helps fight free radicals.
Though it's present in most of the foods we eat, there's no guarantee that this goes to your skin. This is why you need to use vitamin C in serum form. It ensures that the vitamin reaches your skin directly so you can maximize its benefits.
Vitamin C serums help you fight aging by:
boosting your skin's elasticity

evening out skin tone

adding moisture to your skin

acting as an antioxidant by reducing the formation of free radicals

promoting skin cell rejuvenation and collagen synthesis

speeding up wound healing

preventing post-inflammatory hyperpigmentation

brightening the skin
Can You Use Vitamin C and Hyaluronic Acid Together?
Yes, studies show that vitamin C and hyaluronic acid can be used together without any adverse effects on the skin. Both substances are considered generally safe for all skin types. Their combined benefits are potent against premature skin aging.
They can be used separately, one after the other or combined in one skincare product.
Layering the Serum
If you're using hyaluronic acid and vitamin C serum separately, the order with which you apply them is important. Failure to properly layer these serums may not get you the results you wanted.
To start, apply a coat of vitamin C on your face. It's highly reactive properties allow it to be absorbed by the skin much faster. Wait for several minutes then apply hyaluronic acid. Finish it off with a topical SPF cream. You can do this in the morning and at night before going to bed.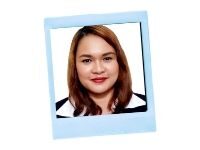 About The Author
As a self described fanatic of beauty and fashion, Judy Ponio loves to write blogs about style and beauty lifehacks. Her blogs are full of useful knowledge surrounding trends in the fashion and beauty world.