How Much Does a Boob Job Cost in South Florida?

Published March 30, 2020
Breast augmentation or "boob job" is one of the most performed surgical cosmetic procedure in the United States. Aside from its 98% satisfaction rate, breast implants are also considered generally safe. 
There are many reasons why people choose to get their boobs done. Some may want bigger bosoms, while others have uneven breasts. But whatever reason a person may have, breast augmentation can improve the shape, size, and volume of the chest that can surely boost one's confidence.
A boob job is a minimally invasive procedure which does not need a lengthy recovery period. However, the most important thing you need to figure out before signing up for a boob job is to know whether you can afford it or not. 
How Much Does A Boob Job Cost?
According to the American Society of Plastic Surgeons, the average cost of breast augmentation is around $3,824. And this is only part of the total price. Other related expenses, such as anesthesia, operating room facilities, and the doctor's fee, are calculated separately. 
Also, the cost of breast augmentations will vary depending on where you decide to have your surgery done and what type of implants you choose to use.

Types of Breast Implants
There are different types of breast implants. These are:
Saline
Structured saline
Silicone
Gummy bear
Round
Smooth
Textured
Thinking of Getting A Boob Job?
Four Seasons Laser Center offers a fantastic and painless breast implant surgery conducted by a board-certified plastic surgeon at a reasonable price. If you'd like to learn more about breast augmentation and other cosmetic surgery services, contact us to avail of our free consultation or book an appointment now.
Visit Our Five Star Med Spa In Boca Raton
Four Seasons Laser Center is a one of a kind medical spa in Boca Raton in that we have state of the art equipment and a beautiful facility. Book a free consultation with us today.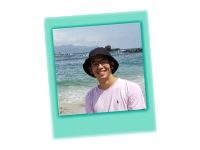 About The Author
Terrence Tan Ting is an industrial engineer by profession but a full time writer by passion. He loves to write about a wide range of topics from many different industries thanks to his undying curiosity.