How To Get A Straight Nose Without Going Under The Knife

Published April 28th, 2020
A slim, straight nose is a beauty standard in most parts of the world. This is why rhinoplasty is one of the most popular cosmetic procedures of today.
But a nose job can be expensive. Not to mention, it takes a few months before you can fully recover.
If you're not a fan of surgery, there are a lot of natural ways to get the nose shape you desire. Here are some tips on how to get a straight nose without going under the knife.
1. Nose Massage
Aside from getting your nose in shape, nose massages are also beneficial if you have sinus or migraine. It tones and relaxes your facial muscles which sharpens the bridge of your nose in the long run.
Using the tip of your middle and index fingers, perform circular motions around the sides of your nose. Just at the point where your cheeks and nostrils meet. Slowly go up until you reach your nose bridge. Repeat this for five minutes every day.
Remember that, unlike surgery, this doesn't have instant results. It may take several months to years before you'll notice any difference. But what is five minutes each day for a few months if you can save yourself the hassle of going under the knife.
2. Breathing Exercise
We all know that proper breathing techniques are good for our lungs. It's one of the reasons why yoga is very popular. But do you know that it can also help reshape your nose?
That's right. When you breathe, your facial muscles also move. That includes the ones on your nose and cheeks.
If you're a fan of yoga, you can easily incorporate this into your routine. If not, just find a corner you can sit in. You can do this outdoors or in your room.
Start by sitting in a cross-legged position. With your thumb, block one nostril and inhale through the other. Then, without exhaling, remove your thumb and block the other nostril (the one you inhaled through) with your index finger. Exhale through that nostril you first blocked with your thumb. Repeat this for five to ten minutes each day.
3. Smile and Push
Who thought something as easy as smiling is a key to a straighter nose? Well, just like the previous exercises in this post, smiling moves your facial muscles.
But smiling wide can stretch the muscles in your nostrils. To counter this, push the sides of your nose upwards using your middle and index finger while you're smiling. This helps build the muscles in your nostrils and helps it look slimmer. Plus, doing this regularly can also help you have higher cheekbones.
4. Nose Shortening Exercise
Do you ever feel like your nose is too long or too large for your face? You're not alone. It's a common dilemma for many people around the world. Fortunately, there's an exercise you can do to shorten your nose.
Simply hold the bridge of your nose with your thumb and index finger. Then using your other index finger, gently press the tip of your nose upwards. While doing this, pull your upper lips downward. Without letting go of the bridge and tip of your nose, repeat your lips' downward motion about 10 times. The downward motion exerts pressure on your fingers which pushes the tip of the nose upward.

5. Wiggling Exercise
This simple exercise is just what its name suggests. You just wriggle your nose for a few minutes. Sounds easy right? But the catch is you have to keep your face still. Only your nose moves. Keep at it for about five minutes.
Doing this helps you build the muscles in your nostrils and make your nose look slimmer.
Pro tip before trying this one: make sure you're alone. Else, people will think that you're making faces at them.
6. Nose Slimming Exercise
If you want to get rid of your broad nose and go for a much slimmer one, this exercise is for you.
First off, press the sides of your nose with your index fingers. Make sure to put more pressure at the bottom on the side of your nostrils (near the junction of your nose and cheeks). Then breathe out with force. Be careful not to breathe too forcefully or you'll risk damaging your eardrums. Keep doing this for about 10 minutes.
7. Make-up
Nose shaping exercises take time before you can achieve desired results. If you're keen on getting a straighter nose right this instant, you can always use make-up.
Celebrities had been doing nose make-up way before rhinoplasty was invented. It's no wonder why the technique has been perfected over the years. Using just a contouring powder, highlighter, and a beauty blender, you can get that slim, straight nose in a jiffy.
To start, draw two vertical lines along the side of your nose using a contouring powder. Then highlight the bridge of your nose. Blend using the beauty blender or any clean make-up sponge you have on hand. If you want to make your nose look shorter, darken the tip of your nose with the contouring powder and blend. For a longer nose, extend the dark lines at the side of your nose all the way to the inner tips of your eyebrows.
Did you like this post about how to get a straight nose without going under the knife? Check more helpful articles on our blog.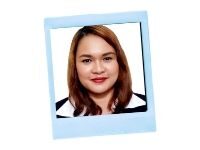 About The Author
As a self described fanatic of beauty and fashion, Judy Ponio loves to write blogs about style and beauty lifehacks. Her blogs are full of useful knowledge surrounding trends in the fashion and beauty world.