Tips On How to Get Rid of Man Boobs and Puffy Nipples

Published February 7th, 2020
Man boobs and puffy nipples are some of the common problems of most men. While it is not harmful to one's health, it can be uncomfortable and can lower someone's self-esteem.

If these two condition bothers you, worry no more. There are several ways on how you can get rid of your man boobs and puffy nipples. However, you must know first on what is causing you to have these so you can do the appropriate way of getting rid of it.
What is Gynecomastia and Puffy Nipples?
Gynecomastia, the fancy word for man boobs, is a common condition where both teenage boys and older men's breasts are larger than usual.

Puffy nipples, on the other hand, are the most common manifestation of gynecomastia where the nipples become a dome-shape in appearance. Treating gynecomastia will result in getting rid of puffy nipples.
What Causes Gynecomastia?
There are several conditions on what causes gynecomastia, and it is crucial to understand each to know what appropriate action you should do to get rid of it.
Obesity – the breasts are made up of fatty tissues. Thus, too many fats can abnormally enlarge your breasts.
Hormonal imbalance – this is one of the most common causes of gynecomastia. The hormone called Oestrogen causes breast tissue to grow. While all men have an Oestrogen hormone, too much of it can cause abnormal growth of the breasts.
Puberty – some boys who hit the puberty stage can experience increased Oestrogen levels, which result in enlargement of the breast. There's nothing to worry about this since hormonal imbalance due to puberty usually clears up as boys get older.
There are also other rare causes of gynecomastia. These include:
Side effects of certain medications (e.g., anti-ulcer, antipsychotics, antiretrovirals)
Use of illegal drugs
Excessive alcohol intake
Kidney Failure and liver disease
Klinefelter syndrome

How to Get Rid of Man Boobs and Puffy Nipples
As mentioned, puffy nipples are a common symptom of gynecomastia. Getting rid of your man boobs means you will also lose those puffy nipples of yours.

Here are some tips that you should follow, so you can now say goodbye to those unwanted man boobs and dome-shaped nipples.
Gynecomastia can damage one's self-esteem and confidence.
While exercising can help in losing man boobs, some prefer the more comfortable and faster way of getting rid of it. If you are looking for a medical spa that provides high-quality service and excellent results, contact us so we can help you!
Visit Our Five Star Med Spa In Boca Raton
Four Seasons Laser Center is a one of a kind medical spa in Boca Raton in that we have state of the art equipment and a beautiful facility. Book a free consultation with us today.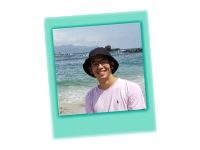 About The Author
Terrence Tan Ting is an industrial engineer by profession but a full time writer by passion. He loves to write about a wide range of topics from many different industries thanks to his undying curiosity.