Published April 28th, 2020
When using skincare and cosmetic products, doing some research about its safeness is a must. Many beauty products have been found to have chemical ingredients that harm one's skin and health. And one of the chemicals that are slowly gaining its popularity is Phenoxyethanol. There are many debates about its safeness and its potential adverse effects on the skin.
In this article, we will shed some light on the safeness of Phenoxyethanol and whether you should use it or not.
What Is Phenoxyethanol?
Phenoxyethanol is an organic compound that acts as an antimicrobial and preservative. It's mostly used in cosmetics because it prevents bacterial growth, enhances the product's shelf life, and stabilizes it as well.
What Products Is Phenoxyethanol Found in?
Phenoxyethanol is found in several cosmetics and beauty products which include:
Foundation

Blush

Lipstick

Perfume

Soaps

Hand sanitizer, and more
Is Phenoxyethanol Safe?
Many studies have been made on whether Phenoxyethanol is safe or harmful to one's health. And results in its safety contradict one another and appears to be inconsistent.
In one study, it shows that Phenoxyethanol can cause severe eye irritation and redness, numbness, and dryness of the skin.
There are also claims that it can be toxic for some. Especially for infants, it can harm the brain and suppress their central nervous system when inhaled. In other words, if you're a breastfeeding mom, then it's best to avoid beauty products containing Phenoxyethanol.
However, regardless of the adverse side effects of it, the FDA considers it safe and currently allows the use of this ingredient in cosmetics. Based on a study, Phenoxyethanol is safe for all consumers – including children of all ages – when used at a 1% or less concentration to preserve cosmetic products. 
However, irritation can occur when mixed with other chemical ingredients.

Other Names Of Phenoxyethanol
Since many people are now being aware of the possible negative side effects of Phenoxyethanol, some cosmetic companies use alternative names to trick the customers in buying the product. Here are the other names of Phenoxyethanol: 
Ethylene glycol monophenyl ether

2-Phenoxyethanol

PhE

Phenoxetol 

Phenoxyethyl alcohol 

Beta-hydroxyethyl phenyl ether

Dowanol

Rose ether

Euxyl K® 400 (a mixture of Phenoxyethanol and 1,2-dibromo-2,4-dicyanobutane)
Bottomline
Phenoxyethanol is essential to most beauty products. They help in keeping the products safe from bacteria as well as enhancing the product's shelf life. But deciding whether you should use cosmetics that contain this chemical can be hard, as the studies about it have shown safety concerns. If you want to be sure if a particular makeup that contains Phenoxyethanol is safe for you, consult medical advice to a certified-board dermatologist to avoid having skin problems.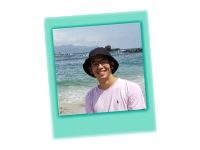 About The Author
Terrence Tan Ting is an industrial engineer by profession but a full time writer by passion. He loves to write about a wide range of topics from many different industries thanks to his undying curiosity.