Published January 10th, 2020
One of the skin problems that most girls often encounter is that pesky cellulite. It can make you self-conscious, especially when you're wearing short skirts.
This cellulite can be really a nuisance since it can make your thighs look like a block of cottage cheese.
Well, lucky you! There are now several studies that show how essential oils can get rid of your skin cellulite.
Here are the ten best essential oils that can help you get rid of those annoying cellulite.
Cypress
The exact cause of cellulite is unknown. However, fluid retention can be a factor in the build-up of cellulite.
The essential oil found in cypress can help you get rid of cellulite. Cypress is best known for eliminating toxins and preventing fluid retention in the body.
Juniper
Same with cypress, the oil found in Juniper also helps in removing the fluid excess in your body. Thus, removing the cellulite in your skin.
Grapefruit
Another factor for cellulite is the accumulated fat that stays in our skin. This is how the essential oil from grapefruit can help you.
Grapefruit is famous for its ability to reduce the fatty tissue in your skin as well as remove body toxins.
Lemongrass
Age can also cause cellulite. As you grow older, your blood circulations start to slow, which results in skin cellulite.
Lemongrass is best in improving the appearance of your skin cellulite because of its blood circulation-boosting properties.
Tangerine
As with lemongrass, essential oil from tangerine also improves blood circulation.

Rosemary
Rosemary is best known for its ability to combat lymphatic blockages. It's also helpful in decreasing the fat accumulation in your skin as well as improving blood circulation.
Cedarwood
Cedarwood has astringent and diuretic capabilities. Therefore, it helps reduce your cellulite by removing retained fluid and toxins in your body.
Geranium
Aside from its ability to remove excess fluid in your body, it also helps in improving cellulite by balancing your hormones and toning your skin. (Related: Skincare Tips For Different Complexion Types)
Sweet Fennel
As mentioned, age is a factor that causes skin cellulite. Fennel can balance the menopausal symptoms such as the loosening of the skin. (Related: Facial Wrinkles: Causes and Treatments)
However, those who are pregnant and epileptic should avoid using fennel for it can trigger episodes.
Spearmint
Spearmint is best known for its antibacterial and anti-inflammatory properties. But, it also works in reducing the accumulation of fatty tissue by regulating your body's metabolism. It also works best when used together with grapefruit.
While these essential oils are effective, it's still best to consult your dermatologist about this. Your dermatologist can suggest which essential oil will best suit you.
Visit Our Five Star Med Spa In Boca Raton
Four Seasons Laser Center is a one of a kind medical spa in Boca Raton in that we have state of the art equipment and a beautiful facility. Book a free consultation with us today.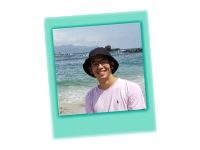 About The Author
Terrence Tan Ting is an industrial engineer by profession but a full time writer by passion. He loves to write about a wide range of topics from many different industries thanks to his undying curiosity.