10-Minute Skin Care Rituals To Maintain a Healthy Glow

Published March 30, 2020
Most girls – and even some guys out there – dreams of having a luminous, clear, and seemingly transparent skin. And it is possible, especially if you are doing the right skincare routine. 
If you are looking for ways on how to achieve that almost perfect skin, then you've come to the right place. Here are some skincare rituals you can do in just ten minutes to maintain healthy and glowing skin. 
1. Wash Your Face More Than Once
Wash your face not just once, but twice, or even thrice. After a long tiring day, your face had already been exposed to dirt and pollutants, so it'll need some extra splash of water and a foam cleanser. One study showed that those who washed their face more than once had a significant improvement in lessening acne lesions.
2. Use A Toner
Facial toners are your in-between skincare step and are meant to be used after you wash your face. It gets rid of the excess oil and dirt, or even the makeup leftover on your face after you wash it. However, facial toners should never be a replacement for washing your face. (Related: What is a Deep-Pore Cleansing Facial and Why Do You Need One)
3. Exfoliate
Your skin naturally peels off on its own and renews itself every 28 days. However, as you get older, skin regeneration slows down, allowing dead skin cells to stay longer than it should be. These dead skin cells are the reason for dull-looking skin and clogged pores. Not only that, but it also prevents your skin from absorbing the nutrients from your skincare products. 
And this, my friend, is the reason why you should exfoliate twice or thrice a week. Exfoliation means you are removing the dead skin cells to make way for newer and healthier skin cells. The result? A glowing, smoother, and vibrant skin.
But, be sure to exfoliate your skin safely. Although it can improve the appearance of your skin, according to the American Academy of Dermatology, exfoliation could do more harm than good if not done correctly. (Related: Best Remedies for an Overexfoliated Skin)

4. Moisturize. Day and Night.
We all have different skin types – dry, oily, and the combination of both. If you have excessively dry skin, heavier moisturizer helps in compensating it through hydration. 
Moisturizing after you put some toner, especially after you exfoliate, will help your skin look young and more sheen. So be sure to include it as part of your morning and evening skincare routine. 
But what about oily skin? Do we need to moisturize as well?
Good question. Whatever skin type you have, you should be using moisturizer day and night. Just because you have oily skin doesn't mean it has enough water. The purpose of a moisturizer is to improve your skin's hydration, not to put more oil in it.
5. Wear Sunscreen. Rain or Shine.
Many people believe that they only need to wear sunscreen during sunny days to avoid skin damage caused by the sun. But, unknown to many, you should wear sunscreen every day, even on cloudy days. 
The sun emits UV rays all year round, which is very harmful to the body. And up to 80% of the sun's harmful UV rays can penetrate your skin. Wearing sunscreen or lotions that have a high SPF will not only protect you from skin damage but from skin aging as well. 
6. Change Your Pillow Cases Regularly
You may not see it with your naked eye, but your pillowcases carry dirt, oils, and sweat from your hair and hands that can cause your skin to break out. Change your pillowcase once, or twice a week to avoid having stubborn blackheads and acne.
7. Keep Your Hair Off Your Face
Your hair produces oils to keep it smooth and shiny and prevent it from becoming dry and brittle. However, these natural oils, unfortunately, can also cause clog pores and trigger breakouts. 
If you have oily hair, wash it daily to remove dirt that can cause skin irritation and keep it off of your face. 
8. Clean your Makeup Brushes
Makeup brushes and the sponges you use to apply foundation harbors oil, dirt, and, worse, bacteria that cause acne. Clean your brushes and other makeup applicators regularly to avoid having skin problems. 
While these skincare rituals can make your skin healthy and glowing, people with sensitive skin might find these tips ineffective. If you are in South Florida, you might want to visit a well-known medical spa in Boca Raton and seek help from a board-certified dermatologist.
Visit Our Five Star Med Spa In Boca Raton
Four Seasons Laser Center is a one of a kind medical spa in Boca Raton in that we have state of the art equipment and a beautiful facility. Book a free consultation with us today.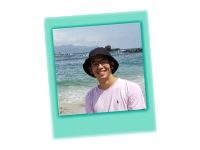 About The Author
Terrence Tan Ting is an industrial engineer by profession but a full time writer by passion. He loves to write about a wide range of topics from many different industries thanks to his undying curiosity.